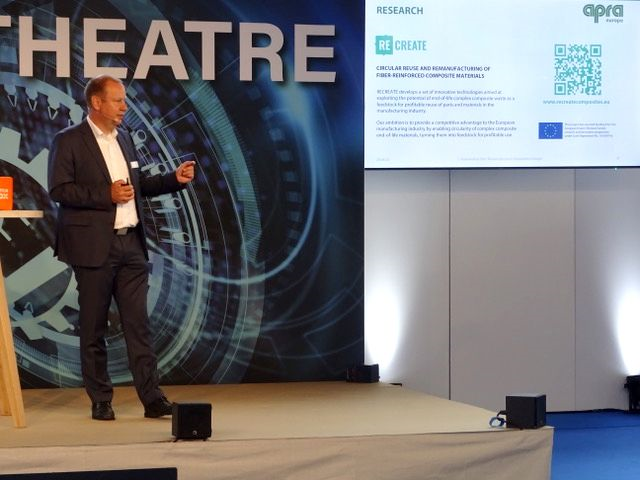 RECREATE research project was represented by APRA Europe at Rematec (https://www.rematec.com/) – the world's leading trade show for automotive remanufacturing.
Rematec is the most relevant trade show for companies active in the field of automotive remanufacturing, bringing together remanufacturers, core brokers, suppliers, distributors and research. This year, the event took place from 27-29 June 2023 in Amsterdam, The Netherlands.
The show counted about 150 exhibitors and more than 2.500 professional visitors.
APRA Europe brought the RECREATE research project in the focus of both exhibitors and visitors during the 3-day event. At their booth, interested visitors have been informed about the goals and scope of the project as well as current findings.
In order to raise awareness of the RECREATE project and to inform about the importance of research in this field, APRA Europe Vice Chairman Peter Bartel gave a speech in the centrally located presentation area "Rematec Theater" in the context of this year's key theme "Sustainable Manufacturing".  
He was leading his presentation "Remanufacturing and the Circular Economy" to the RECREATE research project by explaining background knowledge of sustainable development, ranging from the UN Global Goals, the global competition for resources and the necessity for remanufacturing in the context of a circular economy. In particular, Peter Bartel described which circularity approaches and innovative technologies for end-of-life composites are being developed by the RECREATE project consortium.