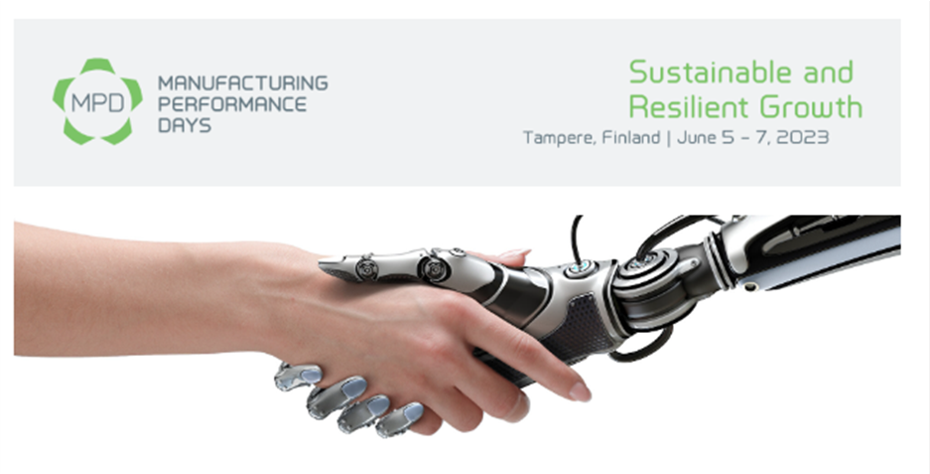 We are excited to invite you to the upcoming Manufacturing Performance Days in Tampere, Finland that wil ltake place from 5th to 7th June 2023.
This executive and visionary industrial renewal summit will bring together manufacturing industries, researchers as well as technology and service providers from all around the world to meet and exchange views in Tampere, Finland. In 2023, the summit opens contemporary insights, discussions, and industrial benchmarks on how to impact on manufacturing performance, resilience, future skills and capabilities, and new investments.
MPPD2023 will offer views of top class invited speakers from leading industry and academia on latest trends and achievements in industry digitalis ation, business leadership and the future of work in the forthcoming frontiers of sustainable and resilient industry. We are proud to announce that Essi Sarlin, a researcher from Tampere University, will be presenting on the topic of composite recycling and representing the RECREATE project.
To read more about the event and register click on the button below.