When designing the logo, we focused on a  simple yet impactful concept, that represents the circular nature of the RECREATE project.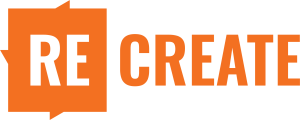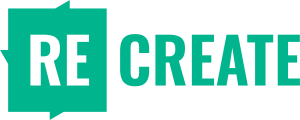 The arrows circle around the hearth of the logo, the hearth being the reuse and recycling which are the key characteristics of the project. This part of the logo as well as the project is accompanied and supported by the creators on the right side, or in other words the scientists and engineers who will lead the research in the field of carbon and glass fibre discovery.
Our initial aspiration was the temporary logo design at the Politecnic of Milan.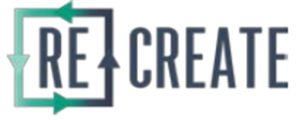 Logo variations come in numerous warm and cool shades that express the multinational dimension of the RECREATE project and its partners.