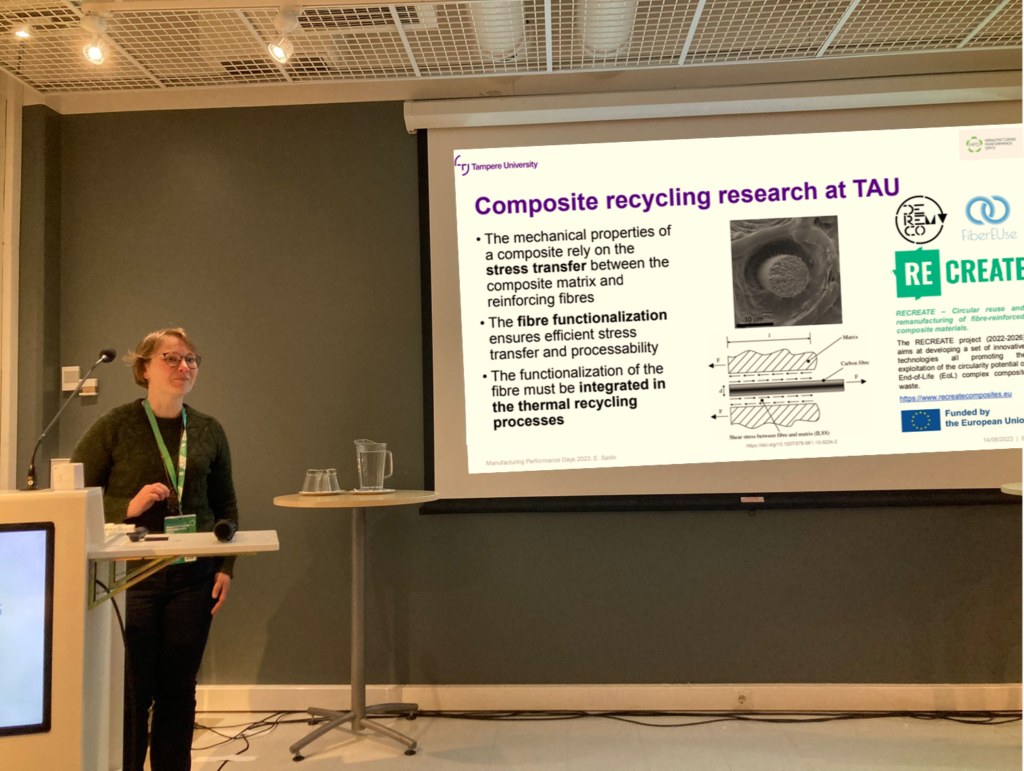 In the beginning of June, Essi Sarlin from Tampere University (TAU) attended the Manufacturing Performance Days 2023 in Tampere, Finland that took place from 5th to 7th June 2023. 
Essi gave a presentation titled "Successful circular material flow for challenging recyclates – case composites" and summarised the developments of activities in their respective tasks of the RECREATE project.
More than 60 attendees attended their presentation and raised several questions and a lively discussion on recycling composite materials.
To read more about Manufacturing Performance Days visit: www.mpdays.com