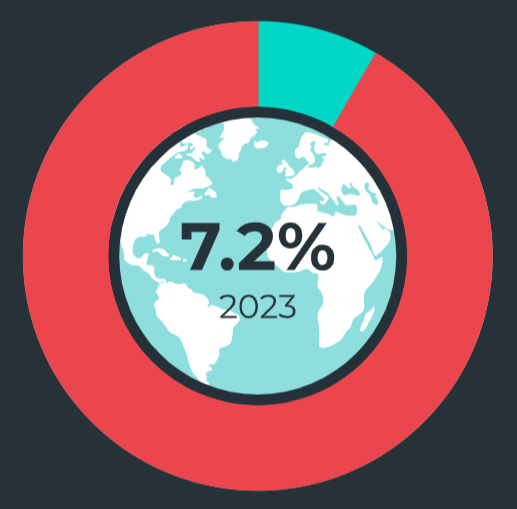 (Graphics sourced from www.circularity-gap.world)
According to the Global Circularity Gap Report the global situation is getting worse year on year—driven by rising material extraction and use.
Rising material extraction has shrunk global circularity: from 9.1% in 2018, to 8.6% 2020, and now 7.2% in 2023. This leaves a huge Circularity Gap: the globe almost exclusively relies on new (virgin) materials.
This means that more than 90% of materials are either wasted, lost or remain unavailable for reuse for years as they are locked into long-lasting stock such as buildings and machinery.
To read the full press release and visit their website click here: https://www.circularity-gap.world/2023
To directly download the report click on the button below:
What is the CGR?
The Global Circularity Gap Report is an annual report measuring the state of circularity. Its goal is to inspire action and realise a global circular economy. The Circularity Gap Report is launched annually during The World Economic Forum's Annual Meeting in Davos.